President

Dr Shelley Wickham
Senior Lecturer in Chemistry and Physics
School of Chemistry
E: shelley.wickham@sydney.edu.au
Dr Shelley Wickham is an ARC DECRA Fellow, Westpac Research Fellow and Senior Lecturer in the Schools of Chemistry and Physics at the University of Sydney. She earned both her Bachelor of Science and Master of Science in the School of Physics at the University of Sydney, working on photonic structures found in biology. She received her PhD in Condensed Matter Physics from the University of Oxford, UK, working on building synthetic molecular motors out of DNA. She then moved to a postdoctoral fellow position at Harvard Medical School, USA, based in the Department of Cancer Biology, Dana-Farber Cancer Institute, and the Wyss Institute for Biologically Inspired Engineering, where she worked on designing 3-dimensional DNA origami nanostructures, and using them to study biological systems.
Secretary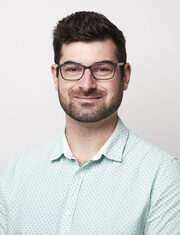 Dr Reyne Pullen
Education-focused Lecturer
School of Chemistry
Dr Reyne Pullen is currently employed as an Education-focused lecturer in the School of Chemistry, University of Sydney. Reyne has experience in delivering online and blended learning experiences, and designing course-level blended learning models, both at the tertiary level. His research areas span a number of education-based directions including the use of innovative assessment approaches in laboratories, the incorporation of VR and other cutting edge technology into undergraduate teaching, and exploring the development of metacognitive skills to support meaningful learning. In 2021, Reyne was awarded both the RACI Chemistry Education of the Year and a Vice-Chancellor's Award for Outstanding Early Career Teaching. Reyne has also worked within the secondary education sector, teaching both science and maths.
Student President
Michael Brennan
PhD Candidate
School of Chemistry
E: mbre9116@uni.sydney.edu.au
Supervisor: Prof. Chris Ling
Treasurer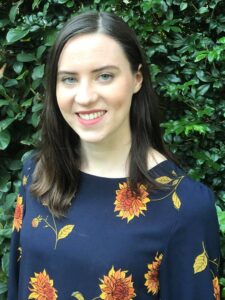 Olivia McRae
PhD Candidate
School of Chemistry
E: omcr7514@uni.sydney.edu.au
Supervisors: A/Prof Alice Motion and Dr Reyne Pullen
Student Secretary

Nian Kee Tan
PhD Candidate
School of Chemistry
E: ntan8571@uni.sydney.edu.au
Supervisor: Prof. Elizabeth New
Student Secretary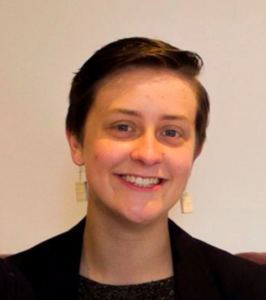 Ellena Black
PhD Candidate
School of Chemistry
E: ebla8121@uni.sydney.edu.au
Supervisor: Prof. Peter Gill