Recently ChemNEWS caught up with three former students, all of whom first walked into the School of Chemistry in February 1962, that is, over 22 thousand days ago! ChemNEWS wonders how many readers recognise these three and know the unique place they occupy in the History of the School …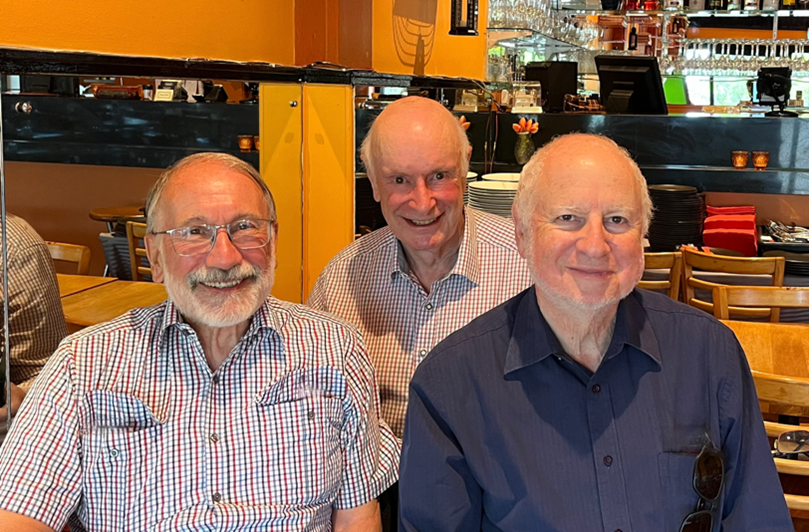 All did Chemistry 1 (Special) in 1962, shared the University Medal in 1966, and became professors at Australian universities.  Actually, as the Sydney Morning Herald reported, there were four who shared the University Medal that year: Robert Norris, Leo Radom, Damon Ridley, and Peter Stiles.  Peter passed away earlier this year.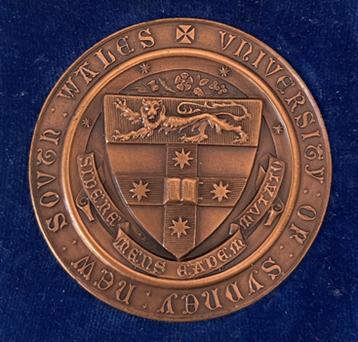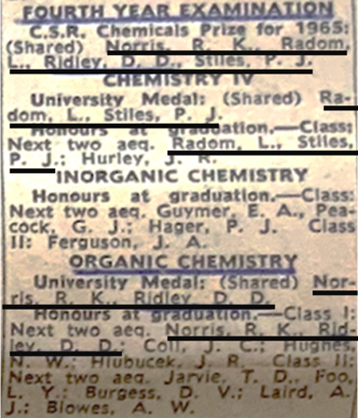 University of Sydney Medal and winners in Organic Chemistry, 1966
All four went on to complete PhDs in the School: Robert Norris with Prof. Sev Sternhell, Damon Ridley with Prof. Ern Ritchie, Leo Radom and Peter Stiles both with Prof. Raymond Le Fèvre. And all four later held professorships and other significant leadership positions in Australian chemistry: Damon Ridley here at the University of Sydney, Robert Norris as Deputy Head and then Head of Chemistry at Sydney prior to appointments at Wollongong and Monash, Leo Radom at the ANU and later back with us at USyd, and Peter Stiles at Macquarie University. So that day in February 1962 proved quite a significant one for our School, and for Australian chemistry more broadly!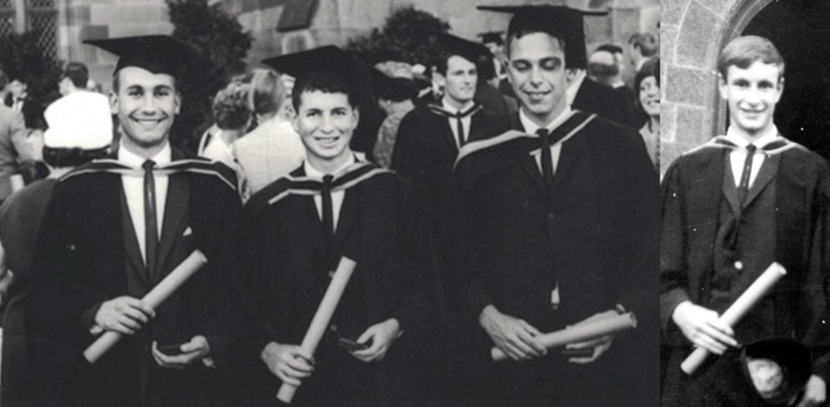 Norris, Radom, Stiles, Ridley (Graduation, 21 April 1966)